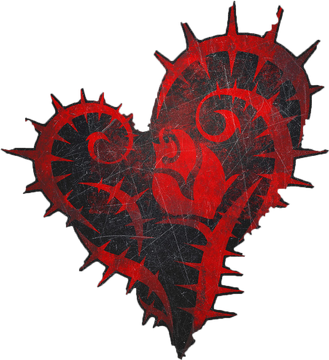 Rosary is a large and influential corporation. They are a private military contractor, and currently in a partnership with The Cheiron Group. They specialize in covert operations, monster extermination, and security. They are among the most powerful PMCs on Rigel Prima, recruiting only the most talented individuals, and equipping them with state-of-the-art gear. They often come under fire from controversy relating to their willingness to take up any job, regardless of who for and how dangerous. Rumors have been floating around that their CEO is an incredibly powerful ex-soldier that could wage war on the world if he wanted. Luckily, at this point in time it appears that they only want to make a profit.
Recruitment
Edit
Rosary is very picky in its recruitment of new employees, only wanting the best of the best within their ranks. Regardless of age, status or social class, if they take interest in an individual, they will attempt to get them to join. If they refuse, coercion may be used to force them into their ranks. The contract isn't a temporary deal, either. When you sign up with Rosary, you sign up for life.
Equipment
Edit
Every Rosary employee is issued the following gear and equipment. Most are for missions, but there are a few items that are meant to be used in every day life.
A patch with the Rosary emblem on it
A cellphone, payed for by Rosary
A personal limousine with a hired driver
A high-end condo
A weapon of the agent's choice
A high-tech nanosuit
A weekly allowance of 1200 bits (In addition to their salary)
Various medical supplies, supplied by TCG
Access to Rosary's arsenal
A debit card with unlimited funds to be used at any weapons and armament shops.
Ad blocker interference detected!
Wikia is a free-to-use site that makes money from advertising. We have a modified experience for viewers using ad blockers

Wikia is not accessible if you've made further modifications. Remove the custom ad blocker rule(s) and the page will load as expected.